At the Vein Care Institute, we are committed to the belief that there is no substitute for dedication and quality. That's why we designed our state-of-the-art facility with one goal in mind, to provide comprehensive diagnosis and treatment of all types of vein disorders. We combine that goal with the experience of fellowship-trained vascular surgeons, William Schuh, MD and Brian A. Ridge, MD. Our patients enjoy a level of medical care that is uniquely unsurpassed.
We are Denver's most comprehensive diagnosis and treatment facility for all types of vein disorders. We approach each patient with the experience and expertise of a fellowship-trained vascular surgeon. The medical knowledge and technical skills of our physician is unsurpassed. All equipment is state-of-the-art. Our facility is dedicated solely to the practice of phlebology.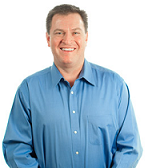 About William Schuh, M.D.
Dr. Schuh received his Medical Degree from the University of Colorado in 1994, followed with a General Surgery residency in Phoenix at Good Samaritan Hospital, and then a Vascular Surgery fellowship at Saint Louis University. Dr. Schuh has been in practice in the Denver area since 2000, is board-certified in General and Vascular Surgery, a Fellow of the American College of Surgeons (F.A.C.S.), and a member of the American College of Phlebology. A Colorado native, Dr. Schuh is proud to have served in the United States Marine Corps, enjoys spending time outdoors, and loves living in the mountains with his wife, three children, five dogs, and cat.

We use the latest, most effective, and least invasive treatments for all types of vein disorders. Larger varicose veins are treated with a new 1470nm laser with a precise 1319nm wavelength that is research proven to cause the least amount of post operative pain and bruising while being extremely effective. At the other end of the spectrum, we produce superb cosmetic results in the treatment of spider telangiectasias ("Spider Veins") using the newest generation sclerotherapy agents.