The Vein Center is a full service facility offering treatment for patient covering the entire range of vein problems, from cosmetic spider vein services to treatment of intractable venous ulcerations. We take pride on offering the most comprehensive evaluation and treatment options in Arkansas.
Our office is conveniently located in Little Rock adjacent to the Embassy Suites and our ground floor entry means easy access for all of our patients. We have a dedicated professional staff including a full time Registered vascular technologist (RVT), two interventional technologists, a physical therapist and Dr. Long who is an Interventional Radiologist who also holds additional qualifications as a RVT as well.
We focus on offering minimally invasive techniques with an emphasis on thorough evaluation and complete treatment of all venous abnormalities observed which results in more effective control of symptoms with minimal discomfort. Our clinic was designed specifically with the needs of our patients in mind; the atmosphere is comfortable and relaxing while remaining a friendly and warm setting. We accept most insurance plans and work with our patients to meet insurance requirements.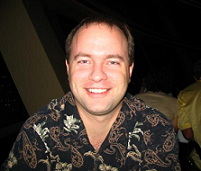 Michael J. Long, M.D.
As an Interventional Radologist, Dr. Michael J. Long is an specialist in using medial imaging to more accurately target and treat venous abnormalities. He has been performing minimally invasive vein surgery since 2005 when he became interested in the evaluation and treatment of venous disorders. He saw the need for a facility that could evaluate and treat the vast number of patients in Arkansas suffering with Venous disease and started The Vein Center to help meet this need.
The Vein Center has grown over the last 3 years, requiring Dr. Long's full professional time as well as an increase in the office size and staffing which occurred in July of 2008. Dr. Long believes that all patients deserve expert and compassionate medical care administered by dedicated medical providers and The Vein Center delivers on these expectations with outstanding care for patients throughout Arkansas and from as far away as Missouri and Lousiana. Let Dr. Long and his outstanding staff provide you and your family the care you deserve.
The Vein Center offers diagnostic ultrasound services including Venous doppler studies to locate vein abnormalities for treatment and all new patient evaluations are conducted by Dr. Long as well as his staff. Dr. Long offers Laser ablation (EVLA), Sclerotherapy and ambulatory phlebectomy in his outpatient clinic.
Follow up visits and ultrasound examinations are a regular part of our treatment process to assure success in treatment and to minimize any risk of complications. The Vein Center is solely dedicated to the evaluation and treatment of venous disease and no other procedures are offered in the clinic.