Your legs take you EVERYWHERE!
Work, the grocery store, a tennis game with a friend. An active lifestyle depends on the health of your legs. Varicose veins slow you down, while spider veins can keep you in hiding.
Don't trust your vein treatment to just any doctor. Dr. Kevin Haney at Ozark Regional Vein Center will get you back into the clothes you love and the lifestyle you deserve. There's never been a better time to treat your veins.
Make Dr. Haney your Ozark Vein Doctor and Love Your Legs Again!
Varicose Veins
Spider Veins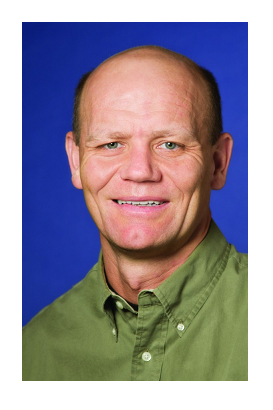 Kevin Haney, MD
Dr. Haney is the Medical Director of Ozark Regional Vein Center specializing in the latest treatment modalities for venous disease including varicose and spider veins. He provides a Gold Standard of Vein Care, which includes being a Diplomat of the American Board of Phlebology (specialist in treating vein disease). His cutting edge facility offers the state-of-the-art, minimally invasive technologies in the treatment of varicose and spider veins in.
After graduating from Arkansas Tech University with honors, he received his medical school degree from the University of Arkansas for Medical Sciences. He went on to complete a residency in Radiology at the University of Texas Medical Branch Hospitals Programs in Galveston, Texas.
Dr. Haney is uniquely qualified to offer the very latest treatment options for varicose veins including the new minimally invasive Endovenous Laser Ablation. The radio-frequency laser is the most comfortable procedure available, with no down time, no general anesthesia, performed in a comfortable, office-based setting. He has successfully treated venous disease using a wide range of therapies that he tailors to the individual needs of his patients.
Medical School:
Internship/Residency:
Hospital Affiliations:
Member:
American College of Phlebology

American Medical Association

Arkansas Medical Society

Radiological Society of North America

Arkansas Radiologic Society

Cooley-Schreiber Radiologic Society

Clinical Medical Resonance Society
Board Certifications:
American Board of Radiology

Diplomate of the American Board of Phlebology
In the past, patients with varicose veins had to experience painful vein stripping surgery performed in a hospital setting with long recovery times. Today, patients have much better, convenient options to treat venous reflux disease. Dr. Haney has performed procedures to treat varicose veins in his office with excellent results and little or no pain.
VNUS Closure Procedure
This simple, non-invasive procedure is peformed at our office. Using ultrasound, Dr. Haney will make a tiny incision to insert the closure catheter into the diseased vein. The tiny catheter is powered by radio-frequency (RF) energy and delivers heat to the vein wall. As the thermal energy is delivered, the vein wall shrinks and the vein is sealed close. Once the diseased vein is closed, blood is rerouted to other health veins.
Following the procedure, a simple bandage is placed over the insertion site and additional compression will be provided to aid healing. Patients who undergo the Closure procedure typically resume normal activity within a day. The Closure procedure results in good cosmetic outcome with minimal to no scarring, bruising or swelling.
Ambulatory Phlebectomy
Ambulatory Phlebectomy or Micro-Phlebectomy is an outpatient procedure that removes those bulging, painful veins and allows patients to resume their normal routines immediately after treatment. The Ambulatory Phlebectomy procedure is usually performed on larger, superficial veins, but can also be used to treat smaller veins in many patients. Ambulatory Phlebectomy is a micro-extraction procedure, which allows for the removal of large surface varicosities through very small incisions that need no stitches.
Injection Sclerotherapy
Sclerotherapy is a treatment for the removal of spider veins and smaller varicose veins. This is an in-office procedure where veins are injected with a solution, using small needles, which causes them to collapse and fade from view. The procedure typically improves not only the cosmetic appearance but associated symptoms as well. The procedure normally takes about 30 minutes, depending on how many spider veins are treated. Since the injection needle is so small, patients often feel little pain and do not require any anesthesia. Because there are many veins in the leg, the blood that would have flowed through these vanquished spider veins simply flows through other healthy veins after the procedure. The loss of the diseased vein is not a problem for the circulatory system.
Foam Sclerotherapy
Foam Sclerotherapy is a safe and effective method for treating troublesome varicose veins through injecting a detergent-like agent which has been suspended in foam into the vein. This method is so effective because the foam fills the entire cavity of the vein. The use of foam sclerosants allows the active chemical ingredients to remain in contact with the vessel wall for an extended period of time, enhancing the effectiveness of the treatments. This advanced form of sclerotherapy has been cleared by the Food and Drug Administration for use in the United States.
Ultrasound-Guided Sclerotherapy
This procedure is used to treat internal varicose veins that are not visable on the skin's surface. Medication is injected into the veins using an ultrasound to guide the placement. The medication closes the vein. This procedure is done in the office, requires no anesthesia or sedation, and you can return to work immediately.
Compression Stockings
The most conservative option for varicose veins is wearing prescription strength compression stockings. Compression stockings may lessen the symptoms but do not treat the cause of venous reflux disease. The stockings must be worn on a daily basis. Many insurance plans require a trial of compression stockings for several months before considering covering treatment.