Our highly-trained vascular surgeons are specialists in the treatment of vascular disorders. With the aging of the American population,the need for cutting-edge treatment of vascular disease has begun to receive increasing attention. General Vascular Surgery is right in step with this demographic shift, and we employ the latest technologies in our integrative laboratory.
Our surgical staff are affiliated with six prestigious local hospitals, including Alameda Hospital, Summit, Eden, San Leandro, St. Rose, Kaiser Permanente (Oakland), and San Ramon Regional Medical Center. so we are able to serve a variety of East Bay communities.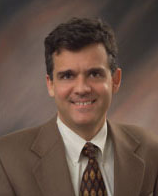 Dr. Michael Ingegno joined GVS in 2001, after six years of practice associated with the Miami Cardiac and Vascular Institute. A graduate of New York State University's Health Sciences Center, Dr. Ingegno performed his internship and residency at University of California, Irvine, and completed his fellowship at the University of Florida, Gainesville in 1995. Dr. Ingegno is a Fellow of The American College of Surgeons and member of the American Association of Vascular Surgery. He has particular interest in Venous disease and performs the new endo-venous ablation procedures.
Dr. Robert Gingery has practiced at GVS since 1975. He joined GVS after his residency and fellowship at highland General Hospital in Oakland. Dr. Gingery, who graduated in the top 25% of his class in medical school, is currently a member of many professional organizations, including the International Society for Cardiovascular Surgery. He is affiliated with a number of prestigious local hospitals, including Summit Medical Center, Alameda Hospital, and Eden Medical Center.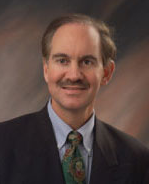 Dr. Lamont Paxton joined GVS in 1989. A board-certified surgeon and registered vascular technologist, Dr. Paxton performed his vascular surgery fellowship at the Scripps Clinic and Research Foundation in La Jolla, California. He obtained his M.D. at the George Washington University School of Medicine and completed his surgical residency at the University of California at San Diego. Dr. Paxton received the Chairman's Prize for Outstanding Achievement as a resident. Dr. Paxton is Chairman of the Department of Surgery and Chief of the DIvision of Vascular Surgery at Eden Medical Center and San Leandro Hospital.
What are my options for treatment of varicose veins?

Phlebectomy, which is the removal of short segments of the varicosed vein through very small incisions that usually do not need stitches. Compression bandages are applied for a few days and the patient is back to usual activities very quickly.
Sclerotherapy is an office procedure useful for treatment of spider veins (telangiectasia). A small needle is inserted under the skin and a solution of a sclerosing agent or chemical is injected into the vein to permanently close it. Multiple injections are usually needed to completely close a cluster of these varicosities.
Newer techniques known as the Endoluminal ablation procedures have recently been developed to close varicose veins with the use of a either a radiofrequency catheter or Laser inserted into the vein. The heat produced by the radiofrequency energy causes the vein to collapse and seal shut. This is an office procedure, with expected return to normal activities in 1-4 days.