Center for Vein Care & Surgery
Dr. Robert Edwards has been providing vein care in Georgia since 2006. He is the Director of the Center for Vein Care and Surgery of Horizons Diagnostics, LLC. He is pleased to offer the VNUS Closure® Procedure, an alternative treatment option to traditional vein stripping surgery of the legs. Dr. Edwards has successfully performed over 3000 VNUS Closure procedures with excellent results.
The Closure procedure is a clinically proven, minimally invasive way to treat venous reflux, the underlying cause of varicose veins of the legs, with little or no pain. Closure patients can return to everyday activities within a day. The Closure procedure is performed in the doctors' office and is covered by most insurance providers. In addition, Sclerotherapy treatments are available to help resolve small unsightly spider veins.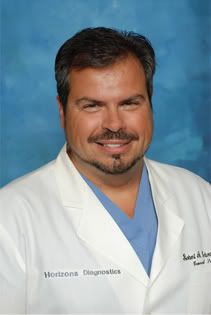 Robert A. Edwards, D.O.
Dr. Robert Edwards is board certified by the American Osteopathic Board of Surgery. He graduated with honors from medical school at Nova Southeastern University, College of Osteopathic Medicine. He completed his general surgical residency and served as Chief Surgical Resident at Grandview Hospital in Dayton, Ohio. Dr. Edwards participates in the training of medical students and is a clinical faculty member of the Philadelphia College of Osteopathic Medicine, Georgia Campus. Recently, he has served as Chairman of the Department of Surgery at both St. Francis and Doctor's Hospitals, Columbus, Georgia. Dr. Edwards is also a member of the American College of Phlebology.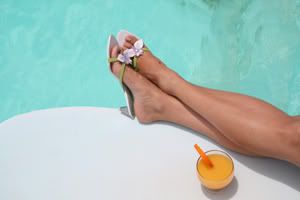 The Center for Vein Care and Surgery is a subspecialty clinic of Horizons Diagnostics, LLC. Horizons Diagnostics is a multi-specialty group of physicians located in four locations through out the Columbus, Georgia community. Our specialties include Family Medicine, Internal Medicine, Gastroenterology, General Surgery, Ultrasound, Densitometry, Radiology, and Lab Services. Please visit our website to access further information regarding our physicians and specialties. We offer the following services:
VNUS Closure® Procedure
Venous Reflux
Sclerotherapy
Spider Vein Treatment
Laparoscopic Procedures
Colorectal Surgery
Treatment of Breast Cancer
Breast Biopsy
MammoSite RTS therapy
Radioguided Gamma surgery
Sentinel Lymph Node Dissection
Colonoscopies
Colon Cancer Screenings