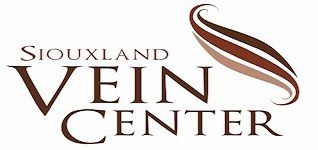 DO YOU SUFFER FROM . . . ?
Varicose or bulging leg veins
Tired, achy, heavy or swollen legs
Spider veins of leg or face
Rosacea spider veins
Mark W. Nielsen, MD, FACS, RVT
Dr. Mark W. Nielsen is a cardiothoracic and vascular surgeon specializing in the treatment of common vein disorders. Dr. Nielsen graduated summa cum laude from the University of North Dakota in 1978. He attended the University of North Dakota School of Medicine, graduating in 1983. He completed his general surgery residency in 1988 and was in private practice in rural North Dakota until 1991. He completed his cardiothoracic surgical training at the University of Kentucky in Lexington in 1994. During his training and subsequent private practice, Dr. Nielsen has performed more than 3,000 open heart procedures including heart and lung transplantation. He completed an endovascular fellowship in 2007 in Peoria, Illinois. He now has dedicated is practice entirely to the treatment of venous disease.
Dr. Nielsen is board certified by the American Board of Surgery and the American Board of Thoracic Surgery. He is a fellow of the American College of Surgeons (FACS) and a member of the Society of Thoracic Surgeons and the American College of Phlebology. Dr. Nielsen has also been awarded the credential of Registered Vascular Technologist (RVT) by the American Registry for Diagnostic Medical Sonography (ARDMS).
VEIN DISEASE
It is estimated that 72% of women and 42% of men will experience varicose veins by the time they are in their 60's. More patients have difficulties with vein disease (blood vessels directing blood back to the heart) than with arterial disease (blood vessels directing blood away from heart). Vein disease can range from large painful symptomatic varicose veins to unsightly spider veins. Both can be caused by venous insufficiency or incompetent vein valves.
Though many patients think of vein problems as being strictly cosmetic in nature, many vein ailments do actually cause significant symptoms such as leg pain, aching and tired legs, as well as swollen legs. Spider veins themselves may be secondary to venous insufficiency which, left untreated, may lead to the development of more spiders veins despite previous therapy. It is important to properly diagnose the cause and source of both varicose veins and spider veins.
VARICOSE VEINS
Varicose veins are bulging, dilated veins, usually of the legs, which may cause achy, throbbing pain, fatigue and leg tiredness, swelling, dark pigmentation around the ankles, bleeding from dilated veins, and even ulcers which are difficult to heal. Predisposing factors for the development of varicose veins include heredity, a standing profession, obesity, previous leg injury, and multiple pregnancies. They are caused by an abnormality of the vein wall and valves within the vein whereby the valves become incompetent (venous insufficiency) and increased pressure builds up in the veins causing them to become enlarged and squiggly or serpentine (snake-like) in nature. The stretching or distention of the vein wall is often reponsible for the symptoms noted above.
SPIDER VEINS
Spider veins are superficial little blue veins that are typically located around the ankles, behind the knee, along the outer thigh, and along the inner aspect of the lower leg. These tiny veins are very common and women despise them cosmetically. They may or may not be secondary to venous insufficiency and can be easily treated.
RETICULAR VEINS
These small veins are located slightly deeper than spider veins and are often darker blue. They may cause pain and are often the source of spider veins. Treatment of reticular veins may help clear adjacent spider veins fed by those same reticular veins.
ROSACEA
Rosacea is a chronic inflammatory skin condition affecting adults. It tends to be progresive. With progression, vascular rosacea may develop where small spider veins (telangiectasias) become prominent over the nose and cheeks. Rosacea can be effectively treated with micro-thermocoagulation therapy.

TREATMENT OPTIONS
Compression Hose
Compression hose treat the symptoms of venous insufficiency but do NOT treat the cause. They are effective in preventing the pooling of blood in enlarged veins and are often utilized in conjunction with other treatments. Compression hose have been shown to increase the long-term effectiveness of all vein treatments.
Sclerotherapy
Sclerotherapy involves the injection of small amounts of medication into diseased veins which causes the vein walls to seal and eventually absorb. In some instances, ultrasound-guided sclerotherapy may be used to precisely localize veins for injection.
Following sclerotherapy, veins typically disappear within 4-8 weeks. While simple spider veins may require only one treatment, reticular and larger veins may require multiple staged procedures to eliminate them.
Ambulatory Phlebectomy
Ambulatory phlebectomy, also called micro-incision phlebectomy, is a procedure where large surface varicose veins are surgically removed through tiny puncture insicions. These micro-incisions do not require stitches and the procedure is performed under local anesthetic.
The VNUS ClosureFast Procedure
The VNUS® Closure procedure, an alternative treatment option to traditional vein stripping surgery, brings state-of-the-art technology to an age-old disease.
The Closure procedure is performed on an outpatient basis using local anesthesia. Using ultrasound, Dr. Nielsen will position the Closure catheter into the diseased vein, through a small opening in the skin. The tiny catheter delivers radiofrequency (RF) energy to the vein wall. As the RF energy is delivered and the catheter is withdrawn, the vein wall is heated, causing the collagen in the wall to shrink and the vein to close. Once the diseased vein is closed, blood is re-routed to other healthy veins.
Following the procedure, a simple bandage is placed over the insertion site, and additional compression may be provided to aid healing. Your doctor may encourage you to walk, and to refrain from extended standing and strenuous activities for a period of time.
Patients who undergo the Closure procedure typically resume normal activities within a day.
98% of patients who have undergone the Closure procedure are willing to recommend it to a friend or family member.
Veinwave
Veinwave™ is a revolutionary technique used by physicians around the world to eliminate spider veins on the legs and fine thread veins, known as telangiectasia. Utilizing the principle of thermocoagulation, Veinwave is the only treatment of its kind having recieved 510k clearance to market by the FDA. Veinwave has become the treatment of choice for practitioners and patients alike, many having been failed by lasers and other light based systems. Veinwave provides a relatively painless walk in walk out procedure, with no significant risk of bruising, scarring or pigmentation.