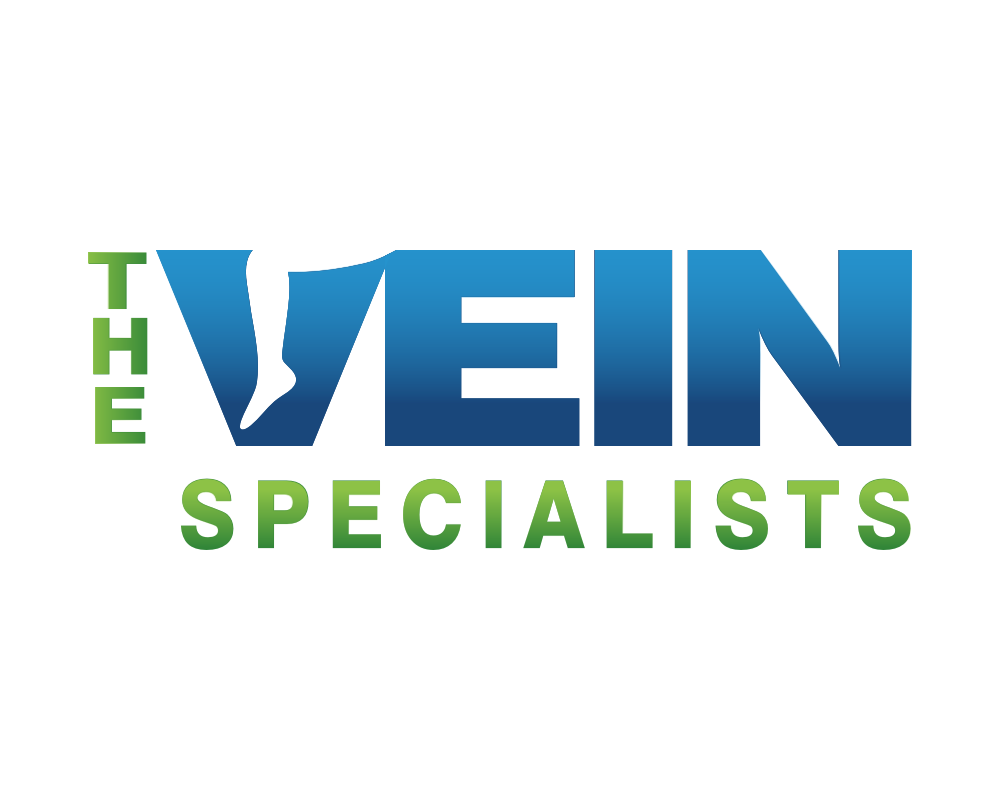 Frequently covered in the newspapers or mentioned on the evening news for our high tech approach to vein care, The Vein Specialists is considered to be a leader in the field of phlebology (the branch of medicine that specializes in vein disorders). Our facility combines the quality and safety of a hospital with the convenience and efficiency of an office setting.
A comprehensive venous examination is an integral part of every patients experience at The Vein Specialists. We are dedicated to diagnosing and treating the entire spectrum of vein disease from small spider veins to bulging varicose veins and venous leg ulcers. We offer new hope to those who suffer from pain and embarrassment and fear that traditional vein surgery is their only option. The revolution in vein care is now!
As one of the first physicians in Central Illinois to offer Endovenous Laser Ablation for varicose veins, Dr. Kathryn Bohn and Dr. Thomas Nielsen have successfully treated many patients with painful varicose veins. We are a trusted name when it comes to vein care treatments. We utilize the most current, minimally invasive alternatives to traditional surgical procedures for treatment of venous disorders. Our purpose at The Vein Specialists is to provide individualized, safe, and effective treatment options for those seeking improvement in their health and appearance.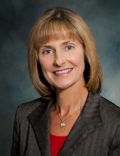 Kathryn Bohn, MD
Our Bloomington, IL office is directed by Dr. Kathryn Bohn and Dr. Thomas Nielsen. Dr. Kathryn Bohn is a board-certified physician who specializes in minimally invasive procedures to treat venous disease (varicose and spider veins). Each condition requires a specific treatment plan, personalized to the individual needs of each patient. None of the minimally-invasive treatment options that we provide require hospitalization, general anesthesia or IV sedation, as they are performed in our office and normal activities can be resumed immediately after treatment.
Dr. Bohn and her experienced clinical team will work with you to diagnose your condition and develop an appropriate and effective treatment plan. During your time at The Vein Specialists, you will enjoy a professional, relaxed atmosphere that will make you feel immediately comfortable with full respect of your privacy. The Vein Specialists accepts most major insurance plans, as most vein treatments are covered by health insurance.
Education and Training

Doctor of Medicine, Southern IL
University School of Medicine
Residency: Southern II
University of Medicine -Family Practice
Residency: Union Hospital, Terre Haute.
Indiana - Family Practice
Board Certifications

Family Practice
Emergency Medicine
Phlebology (vein care)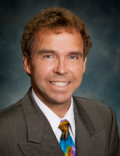 Thomas Nielsen, MD
Our Bloomington, IL office is directed by Dr. Kathryn Bohn and Dr. Thomas Nielsen. After 27 years, Dr. Thomas Nielsen left the ER to provide advanced vein disease treatment.
Since 1987, Dr. Thomas Nielsen has been treating Bloomington patients in the Emergency Department at OSF St. Joseph Medical Center and Advocate BroMenn Medical Center. "I decided after 27 years in the Emergency Department that although emergency medicine was very challenging and rewarding, I was looking to transition my medical career into a field of medicine where I could have an ongoing relationship with my patients," Dr. Nielsen says.
Interested in the specialty of Phlebology, Dr. Nielsen completed his Fellowship training under the direction of Dr. Stephen Rivard. Dr. Nielsen's Fellowship training focused on the technologically advanced Endovenous Laser Ablation, known as EVLA. This minimally invasive surgical technique uses an ultrasound to guide a small laser into the affected vein and seal the vein closed. After completing his advanced training, Dr. Nielsen joined The Vein Specialists.
Vein disease, including varicose veins and spider veins, is estimated to affect 80 million Americans, three-quarters of which are women, according to the American College of Phlebology. "As a member of the American College of Phlebology, I have an opportunity to network with some of the most respected phlebologists (vein specialists) in the United States. This clearly leads to improved patient care, as well as excellent treatment outcomes. Our treatments are covered by Medicare and most insurance plans. Our mission is to provide each patient with a comfortable, respectful experience when in our care, as well as delivering the best possible outcome from their treatment."
Education and Training

Doctor of Medicine, Southern IL University School of Medicine
Residency: Southern IL University School of Medicine - Family Practice
Board Certifications

Family Practice
Emergency Medicine
Certificate of Added Qualification in Geriatric .Phlebology (vein care)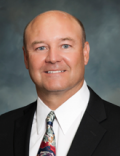 Richard Castillo, M.D.
My wife is an ISU Alumni and always loved this community. When a position became available in 1990 at a local Emergency Department we jumped at the chance. It has been a great place to raise our family. After 24 years of Emergency Medicine I was looking to transition into something that would give me more time with my family and allow me the opportunity for patient follow-up.

Practicing Phlebology allows me the opportunity to get to know my patients better and hear their stories, something I really enjoy. Not only am I given the opportunity to help someone; I am learning something new that helps me on my life journey. This specialty also gives me greater opportunities to spend time with friends and family, truly one of the best gifts anyone could have.

My wife and I have been active in our church and in the school, as well as supporting community and neighborhood events. We enjoy watching our children in swimming, tennis, golf and volunteering as photographer for various school events. Some of my other interests include mission work, golf, skiing, and going to sporting events.


Education and Training
Doctor of Medicine, University of Illinois School of Medicine
Residency: Butterworth Hospital Emergency Residency Grand Rapids, MI
Board Certifications

Emergency Medicine
Phlebology board eligible (vein care)
Treatment Plan
Over the past few years, the treatments for vein disorders have changed dramatically. New technology has virtually eliminated the need to use surgery for the treatment of varicose veins. Non-surgical laser treatments allow for fast, virtually pain-free treatments requiring minimal recovery time.
Prior to any vein treatments, each patient will receive a thorough medical evaluation to identify the underlying cause(s) of the vein problems. Drs. Bohn and Nielsen will discuss treatment options for your condition which may include sclerotherapy, laser treatment or microsurgery. The best treatment option for you will depend upon the conditions and extent of vein disease, your overall health, risk factors, insurance coverage and your preference.