Whether they result from faulty vein valves or life and lifestyle issues, vein disorders can be both unpleasant and unsightly. Thankfully with our exceptional facilities and technologies, Mount Carmel Vascular Services of Ohio offers a number of safe, effective treatment options for both spider and varicose veins.
Since vein disorders may be symptomatic of other issues and can lead to significant health problems, our vascular surgeons provide examinations, diagnoses and treatments that are both personal and detailed. That process includes
a complete medical and family history, a thorough physical examination and an ultrasound screening for each and every patient. Our goal is to create treatment plans that are unique to each patient?s needs, will relieve symptoms and prevent complications.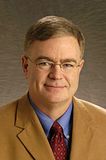 John S. Foor, MD
Dr. Foor is board-certified in vascular surgery by the American Board of Surgery. He received his medical degree from The Ohio State University College of Medicine and completed his surgical residency at Mount Carmel. He also completed a fellowship in Vascular Surgery at The Ohio State University Medical Center. Dr. Foor is experienced in all types of open vascular surgery and minimally invasive vascular surgical techniques. He is also trained in all facets of vein surgical techniques, including minimally invasive vein ablation and sclerotherapy.


Charles R. Holden, MD, FACS
A board-certified vascular surgeon, Dr. Holden received his medical degree from Autonomous University of Guadalajara. He completed an internship at Prince George''s Hospital Center in Cheverly, Maryland and an internship and residency at Mount Carmel. Dr. Holden also completed a fellowship in Vascular Surgery at St. Vincent Mercy Medical Center in Toledo. Ohio.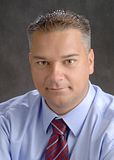 Aaron Kulwicki, MD
Dr. Kulwicki is a board-certified in general surgery with a medical degree from the Medical College of Ohio in Toledo, Ohio. He completed his residency at Mount Carmel in Columbus, Ohio and his fellowship in vascular surgery at Good Samaritan Hospital in Cincinnati, Ohio.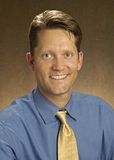 Michael Kunstmann, DO
A board-certified vascular surgeon, Dr. Kunstmann received his Doctor of Osteopathy from the Ohio University College of Osteopathic Medicine. After serving a traditional internship, he completed residencies in both General and Vascular Surgery at Doctors Hospital in Columbus, Ohio. He furthered his vascular training at the Arizona Heart Institute and Hospital, focusing on endovascular techniques. He is a member of the Ohio State Medical Association, the American Osteopathic Association, and the American College of Osteopathic Surgeons.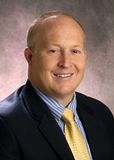 William H. Phillips, DO
Dr. Phillips is board-certified in General Surgery and Vascular Surgery by the American Osteopathic Board of Surgery. He received his medical degree from the Philadelphia College of Osteopathic Medicine and completed his internship and residency at Doctors Hospital in Columbus, Ohio. Dr. Phillips also completed a fellowship in Vascular Surgery at South Pointe Hospital in Cleveland, Ohio.
Compression Therapy
Compression therapy is a simple, inexpensive therapy that is usually the first step in treatment. It involves wearing specially fitted hose that can reduce the pooling of blood that causes varicose veins. While compression therapy will not eliminate varicose veins, it can help alleviate many of the symptoms.

Radiofrequency Ablation
Radiofrequency ablation is an outpatient procedure that uses ultrasound to position a catheter in the diseased vein through a small opening in the skin. Heat is then delivered through the catheter to the vein wall, causing the wall to shrink, the vein to close, and the blood to be rerouted to other healthy veins. There is typically little or no scarring, bruising or swelling, and most patients can resume normal activities within a day or two.

The Trivex System
Transilluminated Powered Phlebectomy (TriVex) is a patented, clinically tested procedure that provides an effective and less invasive approach to treating varicose veins. It''s an approach by which varicose veins are surgically removed using this new procedure. This approach requires fewer incisions, and results in less pain and recurrence than traditional vein removal.