At OC Vein Care, our goal is to provide minimally invasive, non surgical treatments options for vein problems, with little or no down time. We offer the VNUS ClosureFAST procedure which represents the latest in cutting edge technology. The VNUS Closure procedure is a minimally invasive treatment alternative with less pain and less bruising when compared to traditional treatment options. The Closure technique is covered by most insurance carriers. We also offer Foam Sclerotherapy using Asclera (Polidocanol) treatments. This treatment is performed in the office while awake. You will walk in and walk out, with minimal discomfort, and can resume your usual activities almost immediately.
Our medical director, Dr. Altuwaijri has significant experience in the treatment of spider and varicose veins of the legs. Dr. Altuwaijri is a member of the American Venous Forum, American College of Surgeons, American College of Phlebology, Mayo Clinic Alumni, American Registry for Medical Diagnostic Sonography and the Midwestern Vascular Society.

Dr. Altuwaijri is a diplomate of both the American Board of Vascular Surgery and the American Board of General Surgery. She received her training in General Surgery at the University of California, San Diego. She then went on for fellowship in Vascular & Endovascular Surgery at the Mayo Clinic in Rochester, Minnesota. In addition to her double board certification in General and Vascular surgery, Dr.Altuwaijri is certified in Advanced Trauma Life Support. She has an outstanding clinical record with exceptional operative skills and judgment. During her training, she acquired cutting edge treatment modalities in arterial and venous diseases and worked with international experts in these fields.
Dr.Altuwaijri is one of the first physicians in the United States to achieve the Registered Physician in Vascular Interpretation credential ARDMS. This highly desirable certification is offered by the American Registry for Diagnostic Medical Sonography and is the globally recognized standard of excellence in Sonography. Dr.Altuwaijri has published numerous articles in peer reviewed vascular surgery journals as well as contributing writings to Mastery of Surgery, the foremost reference on surgical techniques. She dedicates her free time to volunteering at the Veterans Affairs Hospital in La Jolla, San Diego assisting in treating veterans with vein problems.
She dedicates her entire practice to the diagnosis and treatment of venous disease.
Board certifications:

American Board of Vascular Surgery

American Board of General Surgery

American Registry for Diagnostic Medical Sonography

Memberships:

Society of Vascular Surgery

American Venous Forum

American College of Phlebology

Alumni: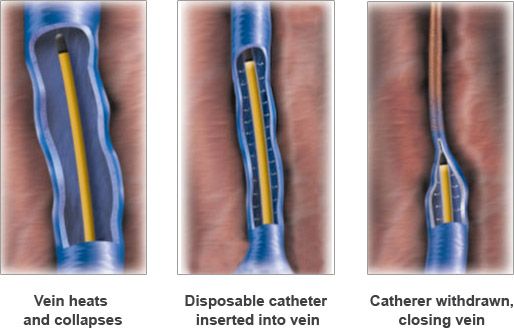 We Offer Treatment for the Following Vein Disorders
Spider Veins
Spider veins, also known, as telangiectasias are dilated tiny blood vessels near the surface of the skin. They can have a variety of appearances and are mostly commonly found on your legs. They can look like threads, stars or webs and can have a variety of colors ranging from red, pink, bluish and purple. Spider veins can range in sizes from very small to larger network of veins.
Varicose Veins
Varicose veins are larger blood vessels than spider veins. They often appear to bulge and may have a tortuous, ropy appearance. They are typically bluish in color and are deeper than spider veins. Varicose veins develop gradually and are usually painless unless complicated. In many cases, they may be unsightly and can cause symptoms. Amongst a variety of symptoms, common ones include: Fatigue, tenderness or aching of the legs, night cramps, swelling around the ankles, skin changes and ulcers. Symptoms may vary from day to day.
Non-Surgical Treatments include:

Foam Sclerotherapy
Foam Sclerotherapy is an injection treatment for varicose vein and spider vein removal that has been used for many years. Treatment is performed in a treatment room in the office. The patient rests comfortably on an examination couch. A small needle is inserted followed by injection of foam sclerosant.
The VNUS Closure Procedure
VNUS Closure is a minimally invasive treatment for symptomatic varicose veins. VNUS Closure is a clinically proven, minimally invasive procedure that treats varicose veins and their underlying cause, venous reflux, with little or no pain. Procedures are performed in a relaxed office setting with local anesthetic. Closure patients can walk away from the vein procedure and be back to everyday activities at home or at work typically within a day.