As we rapidly approach the end of another year, we celebrate the accomplishments of the recent past and look forward to what the future holds. Developments and refinements in procedures, inventions of new techniques and new modes of treatment tend to get the most attention, but who are the ones emerging as the next leaders in the specialties that serve venous medicine?
Who are becoming the voices of the next generation of vein care? Our inquiring minds wanted to know!
VEIN Magazine is proud to highlight some up-and-comers who bring a solid foundation of dedication, leadership and innovation to this area of medicine we know and love. Here are the visions and the stories of just a few of the outstanding practitioners who strive to make a difference through quality venous care and education.
Dr. Margaret Mann, Dermatology
An undergraduate from Stanford University, Dr. Mann attended medical school at Washington University and stayed for residency in Dermatology. She recalls how she became involved in venous work. "I have been really lucky to have amazing female mentors throughout my education. I did my honors thesis under Dr. Patricia Jones, who was the chair of Biological Sciences at Stanford.
She was one of the few chairwomen at Stanford at the time and encouraged me to go into a career in science. Then at Washington University I met Dr. Roberta Sengelmann as a third-year medical student, who introduced me to the world of Dermatologic Surgery."
Dr. Mann went on to complete a fellowship under Dr. Sengelmann and Dr. Jeffrey Peterson, who taught her about wound care and inspired her to incorporate vein care into her practice. "Dr. Petersen had a very large wound care clinic–dermatologists all over St. Louis would send their patients with challenging ulcers to him. We performed lots of variations of Unna boots and local wound care.
When radiofrequency ablation was approved, Dr. Petersen was one of the few dermatologists to learn the technique. From my first vein case as a resident, I was hooked! I have found that vein patients are some of the most satisfying patients to care for. It blends my love of dermatology, minimally invasive surgery and cosmetics."
Other mentors who have been instrumental in establishing her vein career include dermatologists such as Drs. Mitch Goldman, Bob and Margaret Weiss, David Duffy as well as Helane Fronek. It was Dr. Fronek who welcomed and encouraged her to get more involved.
"I first met Helane about 10 years ago after I had just finished my fellowship training. A dermatology friend and I attended our first ACP meeting and we were awestruck by Helane on the podium–she was knowledgeable, eloquent and kind. We sheepishly went up to her afterwards to ask her questions and she generously offered to keep in touch.
She introduced me to many people in the ACP through the years and was instrumental in encouraging me to serve on the ACP Board of Directors. She has been an amazing mentor to me professionally and personally–in navigating my academic career after moving to a new academic institution, juggling life as a new mother and balancing career and family.
"I practice in a full-time academic dermatology practice in Cleveland, Ohio," explains Dr. Mann. "I perform Mohs surgical reconstruction for skin cancer two days a week, and the rest of my week is spent treating cosmetic and vein patients. My practice is entirely office-based; we routinely do large reconstructive and cosmetic procedures on patients under local anesthesia.
Minimally invasive endovenous ablation techniques are a natural extension of my practice. As a dermatologist, I frequently encounter patients with longstanding lipodermatosclerosis and stasis dermatitis who were told there was nothing that could be done for them. I am able to treat their underlying disease and get them functioning again. On the same day, I can also treat someone who is bothered cosmetically by spider veins and help her feel better about the appearance of her legs."
Being in an academic practice, she is involved in several research projects in skin cancer, cosmetics and veins. "I am interested in exploring how fractionated lasers may help with wound healing and hyperpigmentation after vein procedures. I have also been developing educational milestone tools to study how best to teach residents and staff to perform cosmetic procedures such as sclerotherapy."
Dr. Mann balances her time between several organizations and societies, while working to recruit residents into venous work. "I was honored to be elected to the ACP Board of Directors and have been actively involved in several dermatologic surgery societies for many years. One of my passions is invigorating interest in vein care among dermatologists. I try to lecture at the dermatology meetings on vein care and get residents excited to learn more. Any spare time I have, I try to spend with my three-year-old boy."
When asked where she wants to see vein care go in the near future, Dr. Mann replied, "Since the introduction of endovenous thermal ablation in 2000, there has been an explosion in the number of minimally invasive treatment options for superficial venous disease including non-thermal and non-tumescent techniques. These innovations provide more options for patients and theoretically reduce downtime and risks, while improving efficacy. Currently, we might pick an approach because it is familiar, or because it's what our peers are doing or what's trendy.
But now we need better studies to analyze comparative effectiveness and the cost of these technologies. I hope our vein care community can work together on collecting data in venous registries so we can determine best practices and improve patient outcome. At the same time, I think these registries also act as a benchmark for individual physicians to compare their standard of care to others. We should all strive to practice evidence-based vein care."
"I think one of the biggest changes in vein care is in shifting from a one size fit all approach to individualized therapies for patients," she adds. "Some patients may benefit from laser and radio frequency modalities, others may benefit from non-thermal techniques that do not require tumescent anesthesia. There will be an increase in foam sclerotherapy for treating tributary veins and a move away from phlebectomy."
There has been tremendous progress in treatment options for superficial venous disease, but Dr. Mann believes insurance companies have not historically been keeping up with these innovations. "One of our biggest challenges is constraints on reimbursements for new technologies and in defining what is medically necessary. How do we define who needs to be treated conservatively and who needs one technology versus another? We need to be cognizant of not over-utilizing treatments and base our recommendations on evidence-based guidelines."
Looking ahead, Dr. Mann is hoping to see innovations in the treatment of deep venous disease and lymphatic disease. "Who would have thought 30 years ago that there would be such an explosion in office-based technology for treating superficial venous reflux? I foresee similar innovations in deep vein and lymphatic disease–not just from a procedural standpoint, but also in terms of prevention and medical management of these diseases."
Dr. Mann believes it will be this next generation of vein specialists who will be able to do more office-based procedures and treat what was once felt to be chronic progressive diseases with innovative devices and medications. "Our greater understanding of pathophysiology may help us develop new therapies in preventing and not just treating venous disease."
Dr. Harry Ma, Vascular Surgery
Dr. Ma began his medical education at Johns Hopkins University where he obtained a bachelor's degree in biology. From there he went to Albert Einstein College of Medicine in Bronx, New York for a combined MD/PhD program where he focused on vascular biology, specifically on endothelial cell apoptosis and smooth muscle cell migration, as he was very interested in cardiovascular diseases.
Dr. Ma later moved to North Shore Long Island Jewish Medical Center in Manhasset, New York where he completed his general surgery residency, and then Boston to complete two fellowships–the first at Massachusetts General Hospital in burn surgery and critical care and the other at Tufts Medical Center in vascular. "Throughout this process I have had many mentors, starting from my residency where I was significantly influenced by Dr. John Chang and Dr. Vivien Halpern."
Dr. Ma recalls, "During my vascular fellowship, all attendees served as excellent mentors, but in particular Drs. Thomas F. O'Donnell and Mark D. Iafrati were the most influential by teaching me and involving me with venous work. During my two years at Tufts as a vascular surgery fellow and one year as a research fellow in vascular surgery, I began to focus on the treatment of venous ulcerations. I studied and wrote a paper on the contemporary cost of treating venous ulcers, which was presented at an American Venous Forum meeting. It was there that I began my involvement with the AVF and since then I have been participating at their annual meetings."
After becoming more involved in the AVF, Dr. Ma was awarded the BSN-Jobst Grant and was further propelled into the venous world. "As many vascular surgeons know, venous disease is more prevalent than arterial insufficiency and oftentimes can be more challenging to treat. The presentation of venous disease can vary so greatly from incompetent venous valves to compression of iliac veins.
Because venous disease has numerous presentations and has such a significant impact on so many people makes vein care so interesting to me. There are countless people who are not managed correctly for their venous disease, and I think as vascular surgeons we should be champions for better vein care."
He is currently working in New London, Connecticut as part of a large vascular surgery practice known as The Vascular Experts. "I am practicing general vascular surgery covering the full spectrum, both arterial and venous work. Currently my workweek involves about 50 percent venous patients, which I see for symptomatic varicose veins and venous insufficiency.
The remaining 50 percent of my patients can be categorized as arterial, aneurysmal disease and hemodialysis access work. I spend about two to three days doing procedures both in the outpatient setting and in the acute hospital setting. The remainder of my time is spent in the office seeing patients."
Although not actively involved in a research facility, one of his partners, Dr. Paul Gagne, has a research firm in which he will most likely participate in the future. "Since I am new to the practice I have not yet had time to establish practice nor had the time to extend myself into any active research yet. However, I do have plans for potential research in the future, which involves continuing research in the venous field. In particular, I would like to continue my previous research involving the use of compression stockings and testing them for both durability and reliability.
Compliance with compression therapy is a major problem when treating patients with venous disease and determining the factors that inhibit or make compliance difficult for our patients would be a good starting point for trying to improve patient compliance.
In addition, there are new technologies available that will one day be integrated into compression garments that will aid physicians in determining how compliant a patient is with his/her therapy and this may also improve patient care by encouraging patients to be more compliant. Furthermore, along with Dr. Gagne, current ongoing research in the treatment of deep venous reflux is an area that I would like to be involved with in the near future."
When asked about the future of vein care, Dr. Ma said he would like to see vein care become something that more vascular surgeons are interested in, rather than just the arterial work. "I believe that too much of vein care is being done today by people who are not adequately trained in venous disease.
Furthermore, we need better public awareness for venous disease and its impact on our society. There are many new innovations to treat venous disease with minimally invasive techniques, new forms of sclerotherapy and new devices coming to market to treat iliac vein compression.
I would like to see some technological advances in the endovenous world to treat complex deep venous insufficiency with stents and balloons. In terms of preventative treatments, I would like to see advances in the area of compression therapy since it remains the mainstay of initial treatment for venous insufficiency—smart compression stockings that adjust easier to patients' leg sizes and smart socks/stockings that monitor drainage from wounds and measure the amount of wearing time to confirm compliance. Many new devices are now in clinical trials and I hope they will have significant impact for patients. I am looking forward to potential new innovations in medical therapy aimed at preventing post-phlebetic syndrome."
Dr. Ma believes that the next generation of vein specialists should be able to treat venous patients of all degrees of severity–from patients who wish to have telangectasias treated to those who suffer the most severe forms of venous insufficiency and have chronic non-healing wounds. "I believe that vascular surgeons well-trained in venous disease are the best candidates to be those physicians who can manage it all for venous patients."
Dr. Ronald Winokur, Interventional Radiology
Dr. Ronald Winokur received his bachelor's degree at Tulane University, Cum Laude with Honors, in Biomedical Engineering and went on to receive his medical degree from Thomas Jefferson University's Jefferson Medical College. After an internship in internal medicine at Lankenau Hospital in Wynnewood, PA, he was a resident in diagnostic radiology and later Chief Resident at Thomas Jefferson University Hospital. Dr. Winokur went on to New York Presbyterian Hospital's Weill Cornell Medical Center with a fellowship in interventional radiology.
He credits Drs. Neil Khilnani, Robert Min and Akhilesh Sista as his mentors. "My focus during my training was to obtain the most broad and complete training in all aspects of interventional radiology. It was during my fellowship in interventional radiology that I became most aware and interested in vein care as a potential focus of practice through exposure to deep venous interventions, superficial venous interventions and pulmonary embolism management.
My relationship with Neil began when I was a fellow in interventional radiology, spending six weeks of dedicated time in superficial venous care. He is a fantastic educator and taught me the pathophysiology and theory regarding management of superficial venous disease.
My prior background in biomedical engineering and insight into the world of vein care is what sparked my interested in this type of practice. As junior faculty, Neil continued to act as an excellent mentor and advisor for me, assisting me with research activities, involvement in organized vein care and answering clinical questions."
His focus on vein care began when he first saw the impact that can be made on patients' quality of life with minor, minimally invasive office-based procedures. "There are few aspects of interventional radiology that allow for the longitudinal care of patients, which I found to be one of the most enjoyable parts of my job," says Dr. Winokur.
"The breadth of venous disease that includes vascular malformations, pelvic congestion syndrome, varicocele, superficial venous insufficiency, DVT and PE are interesting and interrelated disease processes that allow for that longitudinal patient care and clear patient impact."
Dr. Winokur divides his time between New York Presbyterian Hospital, Weill Cornell Medical Center and the Weill Cornell Vein Treatment Center. "The days at the vein treatment center are typically divided into new patient visits, follow up visits, endovenous ablation procedures, ambulatory phlebectomy procedures and sclerotherapy procedures.My time at WCM/NYPH is spent performing fluoroscopy-guided procedures such as DVT thrombolysis, iliac venous stenting, and embolization procedures for pelvic congestion syndrome."
Working at an academic medical center, he is mostly focused on clinical research including acting as a site primary investigator for a multicenter trial of a dedicated venous stent, managing revenue and quality analysis of dedicated venous thromboembolism clinics, as well as multiple projects on IVC filters.
Dr. Winokur also and participates in registries on pulmonary embolism management. "My interest in future vein research is in improving the understanding and management of patients with pelvic congestion syndrome. I hope to start a multi-center trial evaluating the efficacy of a standardized approach to the management of these patients. In addition, I am interested in improving the outcome of patients with chronic DVT."
Active in professional organizations such as SIR, ARRS, ACP, RSNA, NYRS and Association of Program Directors in IR, Dr. Winokur fills the majority of his spare time with his family doing fun outdoor activities as well as exploring New York City.
"Vein care has been growing at an exceptional rate in superficial venous care, but I think there will be continued growth in other aspects of vein care including management of venous thromboembolism and pelvic congestion syndrome," says Dr. Winokur. "The biggest change in the care of superficial venous disease is happening now with the growth of non-thermal, non-tumescent ablation tools. I am excited to see the increasing use of these technologies and how they will compare to the current Laser and RF ablation tools."
Regarding changes in vein care, Dr. Winokur believes another big change in vein care will be an improved understanding of the appropriate patients who benefit from early clot removal in VTE. "The improvement and development of non-lytic methods for clot removal will change the risk/benefit algorithm that goes into decision-making for intervention or no intervention in these patients."
While there have been great new developments in the management of patients with all aspects of vein disease, Dr. Winokur still sees large gaps that can be filled to continue to improve the quality of life of patients.
Dr. Angela Kokkosis, Vascular Surgery
Dr. Angela Kokkosis completed medical school at the Stony Brook School of Medicine in New York where her first exposure to vascular surgery and specifically, venous disease, occurred. "I can still remember scrubbing with my mentors, Drs. Antonios Gasparis and Apostolos Tassiopoulos, while they performed endovenous laser ablations and phlebectomies in the outpatient office.
My appreciation for vascular ultrasound came after spending time in the vascular lab with Dr. Nicos Labropoulos. It was these experiences which led me to be matched with the five-year integrated vascular surgery training program at The Mount Sinai Hospital in New York City. Throughout my training, my goal was to learn all aspects of vascular surgery, keeping in mind that venous disease would be an important part of my practice."
Her focus on vein care came early on. Dr. Kokkosis recalls, "I recognized that the most prevalent vascular pathology is venous disease; thus, it was hard to ignore the needs of these patients. What I find particularly interesting about the venous system are the variations in anatomy, the unique presentations of the patients' problems and the definitive treatments that can improve patients' quality of life."
As a part of the Division of Vascular and Endovascular Surgery at Stony Brook Medicine and outpatient practice in Centereach, New York, the large majority of her venous procedures are performed in the office, including endovenous laser ablations (EVLA), mechanochemical ablations (MOCA), microphlebectomies, sclerotherapy, superficial venous ligations, venous stenting and angioplasty, central venous access, and inferior vena cava filter placement and removal.
The more complex cases, such as venous thoracic outlet syndrome or venous thrombolysis are performed at Stony Brook Hospital. Her workweek consists of two to three days in the office and two to three days in the main operating room at Stony Brook Hospital.
"My institution is a very research-oriented facility, and the Division of Vascular and Endovascular Surgery at Stony Brook Medicine participates in several clinical trials and clinical research projects. Specifically for venous disease, we participate in trials for Clarivein and Tactile, a clinical study for Cook IVC filters, and I have worked on several clinical research papers on the topic of varicose veins."
An active member of AVF, SVS, NYSVS, VESS, ISVS and the American College of Surgeons, Dr. Kokkosis enjoys spending time with family and close friends, running with her "very energetic" black retriever, and undertaking home improvement projects.
Dr. Kokkosis has several hopes for the future. "As the focus of healthcare shifts more towards quality, I hope that vein specialists realize there is no need to perform non-indicated procedures. This is further validated with the increasing prevalence of venous disease; thus, there will be no shortage of pathology to treat.
We will need to be more cost- and time-efficient, but with the challenge of maintaining high quality care and outcomes. One of the innovations in venous disease that is promising is the specially designed venous stent, which hopefully will address the difference in wall compliance and behavior that veins have as compared to arteries.
With the ever-evolving technology in the treatment of venous disease, we may be able to treat femoropopliteal venous reflux with neovalves, improve on the current thrombectomy devices for outpatient treatment of deep venous thrombosis, expand the use of intravascular ultrasound in the treatment of venous pathologies, and possibly implement catheter-based debulking devices for chronic venous occlusions."
Dr. Nasim Hedayati, Vascular Surgery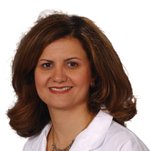 Dr. Nasim Hedayati received general surgery residency training at Case Western Reserve University in Cleveland, OH and completed vascular surgery fellowship at Baylor College of Medicine in Houston, Texas. "My mentors during my training were Drs. Ruth Bush, Alan Lumsden and Eric Peden. Dr. Bush has been a wonderful mentor to me over the last 12 years and has gotten me involved with various committees and organizations.
Over the years, I have also met many venous experts and leaders in the American Venous Forum and have developed wonderful friendships." Throughout the years, she has met up with many of her mentors at national and regional meetings and conveniently kept in touch with them via text, email and even Facebook.
"I think venous disease is poorly understood even though it is the most common vascular disease," says Dr. Hedayati. "Educating the residents, fellows and students and also educating my patients on venous disease, the pathophysiology and treatment options has been rewarding. Vein care has allowed me flexibility in my practice as a working mother and has allowed me time to pursue leadership development."
As faculty at UC Davis Health, her practice is split between the university hospital and the Veterans Administration medical center in Sacramento. She typically does vein procedures in clinic once a week at the university and at the VA. She also does several complex venous procedures in a month.
"I have a day and a half of clinic to see patients. I still do peripheral arterial, carotid artery and aortic aneurysm interventions. As an academic surgeon, taking call for two hospitals, it's crucial to maintain all aspects of my vascular expertise."
With regards to research, Dr. Hedayati is involved with several trials, both industry-sponsored and NIH-sponsored, which focus on peripheral arterial disease, limb salvage, and gene therapy. "We are looking to participate in a venous stent study and also in talks to collaborate with some of our dermatology colleagues on interventions for patients with venous stasis disease. I am working on starting venous disease trials at our VA hospital."
Dr. Hedayati stays very busy. When she's not hands-on with her five-year old triplets, she's attending committee meetings and society educational events. "I belong to more hospital committees than I have time for. However, I do enjoy them (especially our physician wellness committee and the bioethics committee).
I chair the UC Davis Vascular Center's continuous quality improvement committee. I also serve as our vascular surgery program's Associate Program Director and Vice Chair of the Department of Surgery's Outcomes Research Group. I serve on several committees of national organizations and am involved with the American Venous Forum, helping with patient education, website and education task force committees and the Society for Vascular Surgery leadership development committee."
As far as the future goes, Dr. Hedayati predicts that "we will see everything 'varicose vein' done in clinic settings. No superficial venous procedures will be done in the operating room or with sedation. I think we will see more non-tumescent and non-thermal interventions for superficial venous insufficiency.
Hopefully, we will also see more regulations as to who is performing venous interventions and ensuring that patients' conditions meet the indications for intervention and that patients are treated with quality care that is also standard of care."
Dr. Hedayati adds, "Because superficial venous care is becoming less and less invasive and faster with the non-tumescent non-thermal options, the biggest challenge we will face is to ensure standards of care are met and practitioners are held to higher standards.
Telemedicine and information technology will also become a bigger part of our health care delivery, especially in treating patients with severe venous insufficiency with limited access to local experts. It will also serve as a tool for research opportunities."
As part of the next generation, Dr. Hedayati says, "I think we need to better train our vascular residents and fellows in venous treatments. Even though venous procedures are a big component of their practice after finishing training, our current trainees do not get a lot of exposure to venous interventions due to time limitations.
Furthermore, patients are much more involved with their health and medical care. I think telemedicine and the tech savvy younger generation of vein specialists will greatly improve the care we currently deliver."
—This is just a sampling of the physicians working within the vein segment, just the tip of the iceberg. A clear need for more minimally invasive procedures and evidence-based outcomes drives them forward. As more advanced options for treatment emerge and as each unique story unfolds, we're sure to see great things from all of the up-and-comers in this space.