The breadth of medicine is growing exponentially. Early in 2018, Elsevier reported that medical knowledge was doubling every few months, posing serious challenges to practicing clinicians and the organizations that support them. By and large, the problems that health-care providers learned to address during their formative training years have become virtually obsolete as newer medical discoveries and technologies related to diseases and their treatments continue to develop.
Luckily, for those involved in the treatment of venous and lymphatic disease, the American Vein & Lymphatic Society (AVLS) is focused on addressing emerging techniques, technologies, and challenges.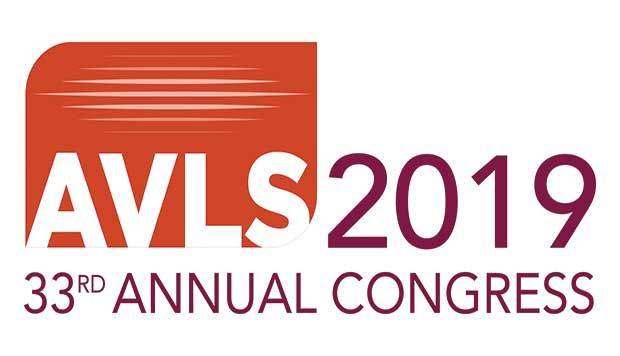 AVLS 2019 Annual Congress
Last year the American College of Phlebology (ACP) officially became the American Vein and Lymphatic Society (AVLS), highlighting its commitment to advancing the field of venous and lymphatic medicine. The strategic developments in the goals and priorities of the organization are no better demonstrated than by changes underway with the AVLS' 2019 Annual Congress.
This flagship event continues to evolve, having previously undergone drastic and positive changes from increasing content about pelvic venous disorders and superficial vein treatment to better incorporating education related to the treatment of lymphedema for all providers.
Each year we receive valuable feedback about the meeting from attendees that helps planners decide what to continue and what to change. Although session rooms will likely continue to be too cold, we can guarantee that actionable comments are carefully considered. The number one critical comment the AVLS receives is that there is too much valuable content presented concurrently during our short, four-day meeting.
For 2019, simultaneous sessions have been greatly reduced to allow for more continuity and cohesiveness amongst attendees. Rest assured, however, we have made space within the program so that everyone's educational needs will be met.
About

F:LIP (Focus: Live, Interactive, Practical)
This year the AVLS Annual Congress will take on an even more practical approach to the clinical dilemmas providers face in everyday practice. Emphasis has been placed on clinically relevant content delivered in a manner that is all at once focused on the live, interactive, and practical (F:LIP). Attendees should be prepared to engage; this will not be just another opportunity for passive education.
The Experts
As in year's past, we have assembled an incredible team of experts to develop the content you both desire and require to improve as clinicians. Each of these individuals deserves to be showcased independently, but the 2019 AVLS Annual Congress brings them together as an unprecedented group.
Program Chairman Dr. Steve Elias
Certified Lymphedema Therapist Ms. Heather Hettrick
Past AVLS President Dr. Neil Khilnani
Sara Skjonsberg and Sarah Whitehead
Dr. John "Jerry" Bartholomew
Highlights
Packed with live cases and daily question and answer sessions, attendees can expect to explore:
Wound care
Lymphedema
Deep venous issues and their intervention
Pelvic veins
Venous dysfunction
Treatment specific to women
Superficial venous
Vascular ultrasound
Allied health
There will also be programming for scientific abstracts and vascular medicine.
Event Location
Join the AVLS in Phoenix, Arizona on November 7–10, 2019, at the JW Marriott Desert Ridge Resort and Spa for one of the largest and most comprehensive meetings the venous and lymphatic community has to offer.
We'll see you there!
For more information, visit www.avlscongress.org