The Society of Interventional Radiology (SIR) is heading to the live music capital of the world—Austin, Texas—for SIR's 44th Annual Scientific Meeting, March 23–28, 2019.
The science of interventional radiology will hit a high note as researchers present their breakthrough image-guided discoveries, device and procedure innovations, and clinical outcomes in areas that address many of today's most challenging medical problems, including venous disease.
Dedicated Venous Programming
Next year, SIR is putting special emphasis on venous disease, with a dozen didactic categorical courses and Angio Club-style workshop sessions on venous topics led by key opinion leaders in the venous space, including an "SIR Meets The Venous Symposium" session on Sunday, March 24.
In addition to the Venous Symposium session, SIR 2019 will explore venous disease management through sessions on the management of chronic and acute DVT, PE interventions, venous malformations, central occlusions, and complex venous access. Techniques discussed will include IVC filter placement and retrieval, anticoagulation using new oral agents, sharp recanalization, stenting, embolization, and thrombolysis.
Everything from the simple to the complex will be taught, offering something for every vein physician no matter the stage of career.
Training for Every Interest and Level of Expertise
SIR 2019 also features a new, six-session Career Symposium that will take place Sunday, March 24 and Monday, March 25. It will cover topics for all levels of expertise, from trainee to retiree. Topics to be covered include private and academic practice development, career pivots and reinvention, wellness and resilience, as well as financial planning and retirement. Sessions are designed to be interactive, allowing for sharing of experiences, networking and the potential establishment of mentor/mentee relationships.
In addition, SIR's sections are hosting section-specific programming that will provide section members with a forum for the exchange of information and create a pathway for professional leadership development. The following sections have scheduled special programming during the meeting:
Association of Chiefs in Interventional Radiology
Early Career Section
Resident, Fellow and Student Section
Women in IR Section
Nurse Practitioners and Physician Assistants Section
For more information about section programming please visit sirmeeting.org.
Gold Medals and Hands-On Learning Highlights
SIR will bestow its Gold Medals onto three luminaries and IR leaders—Alan H. Matsumoto, MD, FSIR, of University of Virginia Health System; Daniel Picus, MD, FSIR, of Washington University School of Medicine in St. Louis; and James B. Spies, MD, FSIR, of MedStar Georgetown University Hospital. After Dr. Matsumoto receives his Gold Medal, he will take the stage to deliver the 2019 Dr. Charles T. Dotter Lecture.
In addition to inspiring insights, SIR 2019 will also offer hands-on learning experiences, including multiple hands-on workshops and a Diagnosis Live™ interactive and competitive learning experience.
SIR 2019 Expo
The 2019 Expo is a showcase of the latest interventional radiology technologies and services. Attendees can gain insight into future developments and become engaged through live presentations, hands-on exhibits, and interactive displays throughout the Expo Hall. Complement your formal educational program with in-person demonstrations and coaching on the newest devices and gadgets.
The Music and Food of Austin
You'll enjoy live music, food trucks, and barbecue at the convention center between sessions, but when the sessions end, head to Austin's bustling downtown entertainment districts, leafy oases, live music venues and fabulous culinary destinations —just steps from the Austin Convention Center.
Registration is Open!
Early bird registration ends on Jan. 11. Register now to explore interventional radiology's most groundbreaking and (sometimes) radical ideas—ideas that create hope for patients worldwide.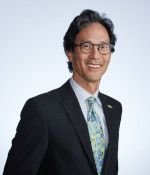 Daniel Sze, MD, PhD, FSIR, is the chair of the SIR 2019 Annual Scientific Meeting and a professor at Stanford University, where he has spent the last 19 years helping to train the future thought leaders of interventional radiology.